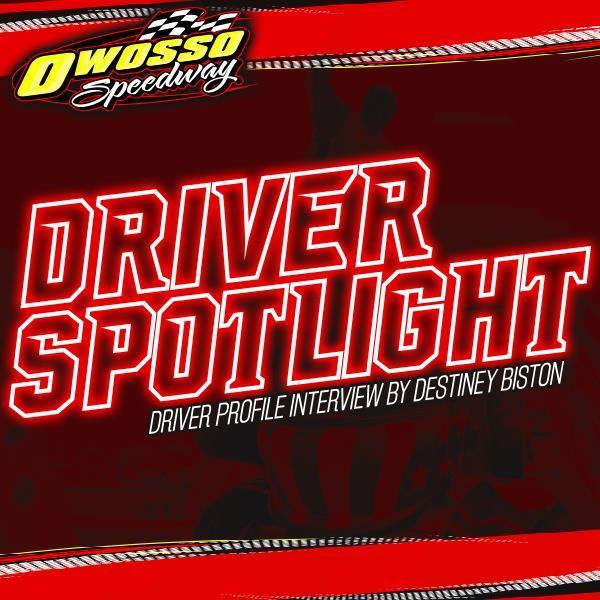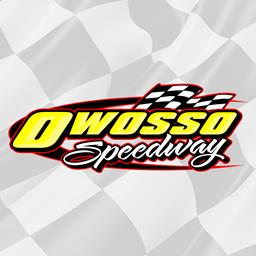 ---
Driver Profile: Eric James
Eric James
02/10/23
Written By: Destiney Biston
Another brand-new driver in the Front Wheel Drive division is Eric James! He is the number A12 driver from Sterling Heights who just got his start in motorsports in 2020. Although he is still a bit inexperienced, he has had a great start to his racing career! Within his first year of learning to drive, he obtained his first-ever heat win, got a few top-5 finishes, and finished in the top 3 on championship night! Of course, his first wreck was also there, but that's beside the point. It was all kind of a whirlwind start for Eric.
It all started when he changed jobs and his boss, Terry Trost, who is a Modified driver, introduced him to the world of racing that we all love so much. After that, he finally indulged his urge to race by purchasing a car (with help from Terry) and starting his racing career at Owosso Speedway. Now, he's completely hooked! He has fallen in love with the adrenaline rush and the atmosphere when surrounded by all the people who have become his second family. He has a lot of support, which has been helping him get through the learning curve he has been experiencing as he starts in asphalt racing.
His race crew, consisting of his wife (Kim), son (Aiden), and Terry, all help him prep the car and maintain any damages on race night, and his sponsors (Atomic Apparel and Designs, Jernigan Racing, JB Racing, and KJ Automotive) make sure he always has what he needs to race. He also has help from the Jernigans and many others. All of these businesses and people who support him are especially useful on nights when he doesn't run the best. On those nights, he says "it sucks," but he knows that wins don't come every day. For him, it's not the end of the day, as he races solely for fun, and the wins are simply a bonus. He just preps his car the best he can and hopes for the best.
Now he's gearing up to get back to racing at his favorite track, Owosso Speedway! He loves the speeds he can reach there and the fact that he can easily race three-wide down the back stretch. On top of all that, he's excited to try out the brand-new pavement and meet all the new people and competition that will head there to check out the improvements.
For now, he's working and spending quality time with his family. During the off-season, he says his car gets put away, and he "probably neglects it through Christmas." However, he has big plans for the 2023 season! He plans on racing a lot more this season, but in a brand-new car. He is going to put on the best shows he can while working towards more wins.
---
Article Credit: Destiney Biston
Submitted By: Destiney Biston
Article Media
Back to News