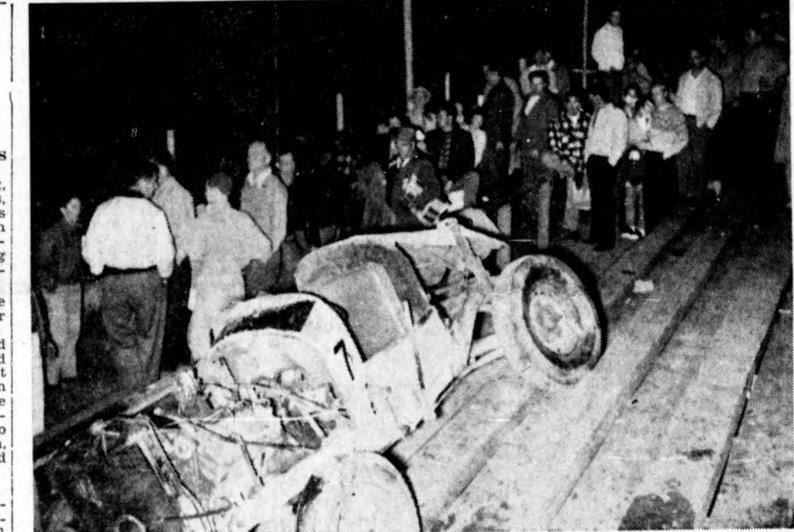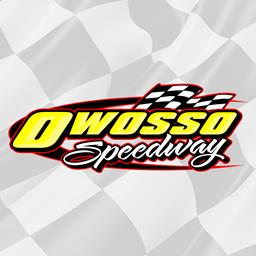 ---
Tragedy At Owosso And Spectator Safety
The early days of short track racing in the United States post World War II, safety was far from the level we see today. While drivers would race cars with no seat belts, in little more than t-shirts and jeans with no helmet or at best a hard hat barely capable of doing much. It is unfortunate, but competitors passing away from accidents in the heat of battle was not an unusual occurrence.
But during a special Wednesday night show at the then Owosso Motor Speedway, fans would be reminded that danger wasn't only faced by the drivers on the track when a car lost its way on the track and ended up in the stands.
William Stone was competing on the then dirt oval in a heat race event. Stone was running last on the track, suffering with an ill handling car, when it appeared he hit a slick spot on the track. Today we know race tracks to have concrete walls and catch fencing to keep the cars safely contained. Back in 1948, all that separated the competitors from the fans was described as an "18-inch earth embankment." Stone's car struck a utility pole, somersaulted over the embankment and went some 75 feet into the grandstands, injuring 20.
Reports at the time stated six of the 20 remained hospitalized overnight, 14 were released that night. Several more were given first aid treatment at the track and did not require hospitalization. One of the injured, Lynn Heinlen of St. Johns, Michigan was listed in critical condition, having been pinned under the car suffering chest and internal injuries. Records following the crash were spotty, but it appears Mr. Heinlen, 58, would survive his injuries, passing away in 1955.
Racing was stopped at the track until promoter Lysle May could have a new safety wall built. This would be a concrete structure, approximately five feet tall. This, in addition to updates to the grandstands were the beginning of true safety measures being put in place at the Speedway.
Since 1948 the safety at Owosso Speedway has continued to evolve, with cement walls and catch fencing being erected. Under the leadership of Rex and Sarah Wheeler, this safety initiative will go to an even higher level. Over the next several seasons, safety will be one of the paramount concerns of the management group. After the repaving of the Speedway new walls and an updated catch fence to the highest standard possible will be put in place helping to ensure spectator safety. In addition a NASCAR-standard SAFER (Steel And Foam Energy Reduction) Wall will be put in place as well to help maintain competitor safety.
As with so many moments of tragedy in this sport, we reflect and mourn the darkest moments, and do all we can to make sure the oversights of the past are never repeated.
---
Article Credit: Chris Fobbe
Submitted By: Chris Fobbe
Article Media
Back to News