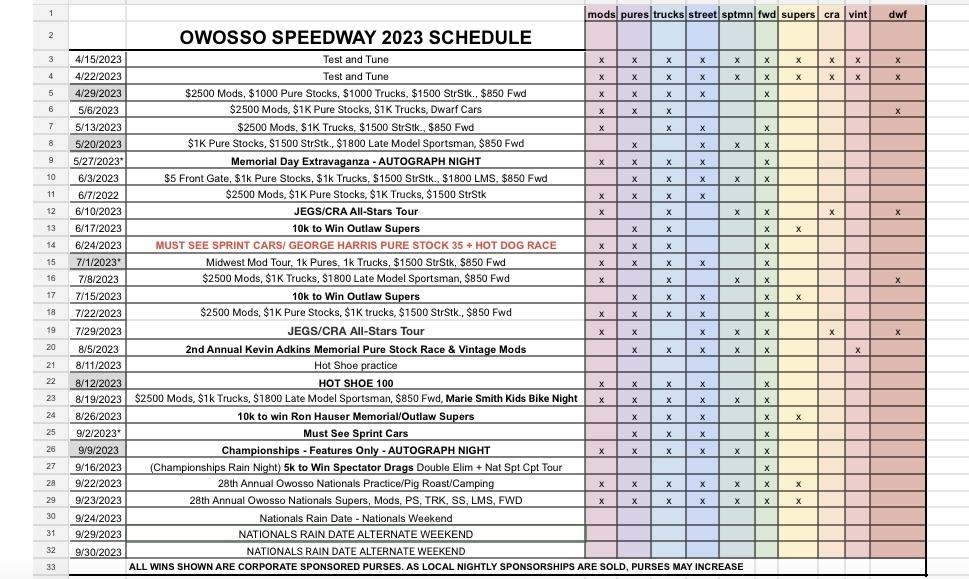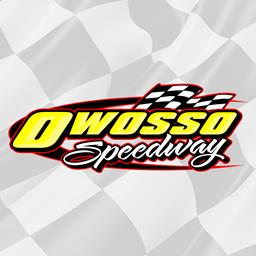 11/19/2022
Owosso Speedway
---
2023 Owosso Speedway Schedule - Including Special Events and Payout Increase!
Ovid Mi - Owosso Speedway is proud to announce their tentative 2023 Schedule Including Special Events! Owosso Speedway is happy to be able to increase payout increases for every class, every position top to bottom. Every spot has been able to see a multiple of 1.4 at minimum to what they may have made in the past. "This is 100% due to the success of Wheeler Trucking, It's Corporate Partners and Local Area Partners that meet weekly with the Marketing Staff at Owosso Speedway. The fantastic thing is, this is the starting point. As we procure nightly sponsorships and Division Sponsorships, Our fans and drivers will see even more coming to them as patrons of Owosso Speedway." Remarked Rex Wheeler.
"There has been a whirlwind of improvements and giving back since this project has begun in early August. We're just scratching the surface of what Owosso Speedway is evolving into. It's had a storied, colorful past, and now its blazing the trail for a bright future. This is an exciting time for everyone with a connection to the facility. As these deals come together, we'll be looking for ways to give back. Expect to see our total posted payout soon" added Jeff Parish.
Make sure you like the facebook page, or follow on twitter for all the latest press releases regarding marketing partnerships, purses, improvements and everything involving the happenings at Owosso Speedway!
---
Submitted By: Jeff Parish
Back to News