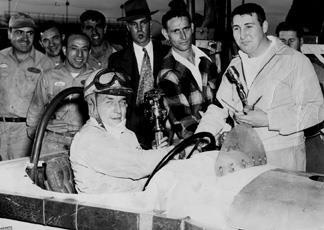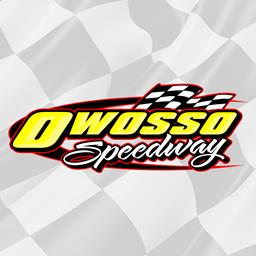 ---
Hod Preston: The Original Owosso Champion
When looking through the list of past champions at the Owosso Speedway over the 83 years many of the heroes of short track racing show up. From Bill Luckhurst to Tim Felver, Kris Patterson to Gary Fedewa, Tom Maier to Emil Ujlaky. The names are synonymous with short track racing. But as with all legends, it must begin somewhere. For Owosso, it begins with Harlan "Hod" Preston.
Hod Preston was born in 1917 at the tail end of World War I, coming up to begin his racing career in 1936 behind the wheel of a Jalopy. He would progress up the ranks driving all over the region in his legendary "Brown Dog." When not in his own car, he drove for several legendary car owners including Andy Granatelli and his famous Hurricane Hot Rod Club. Granatelli also was a car owner in several decades of the Indianapolis 500, including a win in 1969 with Mario Andretti at the wheel.
Preston was one of the biggest names in early Michigan motorsports, but unfortunately most of the tracks he staked a claim at have been lost to time. He saw Championships come his way at the Tuscola Fairgrounds, Ionia Fairgrounds, Whiskey Ridge, Jackson, Partington Pastures, and Motor City Speedways. Even going as far as being integral to getting early races at the Motor City Speedway broadcast live on local television in what was mostly likely some of the earliest live televised racing ever,
While an active driver he also served as business manager for the Michigan Modified Stock Car Racing Association, which was lead by one-time Owosso owner Ed Jones. To give perspective, in the peak season of 1951 the MMSCRA sanctioned double the amount of events sanctioned by NASCAR that same year.
Preston's association with Jones would bear fruit in the opening and/or organization of racing at several different tracks across Michigan and Ohio. The fingerprints of Hod Preston was seen in the conversion of Mt. Clemens Race Track and Toledo Raceway Park into racing cars instead of horses. Even modern day tracks like Crystal Raceway, Flat Rock Speedway, and the modern day ARCA Menard's Series have ties back to Hod Preston in their DNA.
Preston would wind up claiming Championship glory at the Owosso Speedway three times in the formative years of the Speedway in 1939, 1941, and 1942. It was off the back of stars of the formative days of stock car racing like Hod Preston that would set the stage for over 80 years of short track excitement at the Owosso Speedway.
Preston would retire to Florida in his golden years after many years as a builder of fiberglass race car bodies once he hung up the steering wheel. He was a 1987 inductee into the Michigan Motorsport Hall of Fame. He passed away in 1995, never losing touch with his beloved Michigan racing community.
---
Article Credit: Chris Fobbe
Submitted By: Chris Fobbe
Back to News