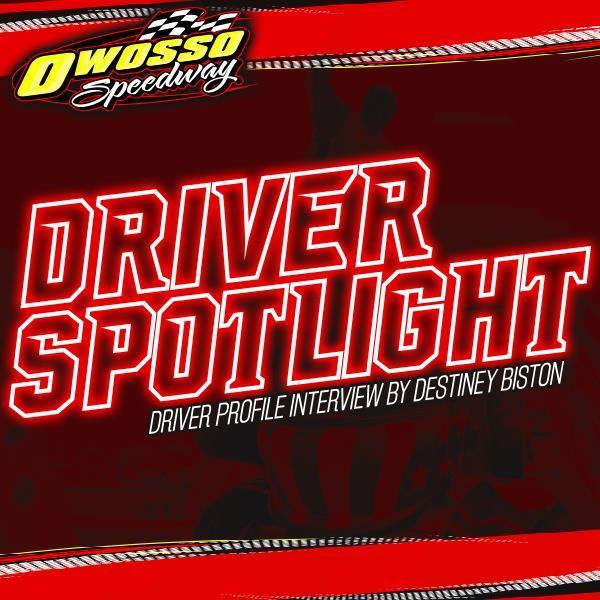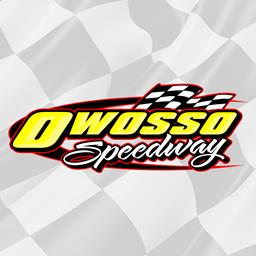 ---
Driver Profile: Jason Congdon
Jason Congdon
01/22/23
Written By: Destiney Biston
As many of you know, the Modifieds are a very popular division within racing. We have great, competitive drivers that put on some great shows. Not to mention the beautiful cars they bring to the sport. One of which is the number 4C Modified that is driven by Jason Congdon from Clio, MI. The unique thing about Jason and his racecar is that he always sports a great themed wrap on his Modified. This last year it was inspired by Cruella De Vil in 101 Dalmatians, and before that, it had a Frozen theme! Jason has been racing for roughly 20 years now. He began around 2005, took a little bit of time off, and now he is back at full force. He grew up at the race tracks every weekend, watching his dad and grandpa race for years, until he started drag racing at just 16 years old. He has been all over motorsports; from drag racing at such a young age, to racing karts for four years, to racing Purestocks, to traveling with the Midwest Modifieds. He has won plenty of different kart races, a Purestock championship in 2006, and too many heat races to count so far. It's not hard to tell that Jason and his family absolutely love racing. His wife (Crystal), his dad (Rob), and his in-laws (Mike and Sharon) are extremely supportive of his racing career. They love to enjoy the racing hobby together as a family throughout the summertime. Not to mention his great race crew made up of John Pollion and Rusty Dodge who are always there to help the moment something goes haywire.
Jason doesn't focus on just winning every race he competes in, though. He just wants to make sure that he is doing everything he can to show some sort of improvement. Jason's favorite track that he has traveled to is Winchester Speedway. He said he loves it and is scared of it all at the same time. For him, it is a true fast mile with some crazy rates of speed that make it so that if you make one wrong move, you're in the wall. Growing up in motorsports, Jason has had the opportunity to watch some great drivers' careers unfold right in front of him, and they have given him important idols in racing. They have given him people to look up to and to learn from. They include John Dohring Jr., Mike Luberda, and Dennis Berry. He said that they were all good friends of his that he watched race all of the time and have grown to be great mentors. To Jason, Dennis Berry was the guy to beat and he would go out and dominate the entire field. Shortly after that, Mike Luberda became the new Dennis Berry. Eventually, the same will be said about Jason Congdon and his effect on motorsports today.
While Jason works on his racecar all year long, he also helps his niece a lot in the mini wedges to help pass time until race season. His wife, Crystal, and he also like to do some traveling, and they love going wine tasting to help pick different wines for Crystal's business. Most people know that Jason and Crystal both love to give back to the racing community through Backroad Beaute' Salon, and they have gotten quite a bit of recognition for it too. They have sponsored everything from Mini Wedges, to Modifieds, to individual tracks themselves. Backroad Beaute' Salon is also a sponsor of Owosso Speedway. Jason is super excited to get back into race season and to be a part of all of the great happenings at Owosso Speedway in 2023! He has always liked the height of the banking on the track and the atmosphere, but he especially wants to see all of these new changes occur over the next few years. His sponsors; Backroad Beaute, General Housing Corporation, Pro-Glide Racing Transmission, and Burkett Nester Race Cars are going to be a huge help when it comes to traveling to different tracks to sport the brand new, themed wrap that will be on his Modified during the 2023 season.
---
Article Credit: Destiney Biston
Submitted By: Destiney Biston
Article Media
Back to News