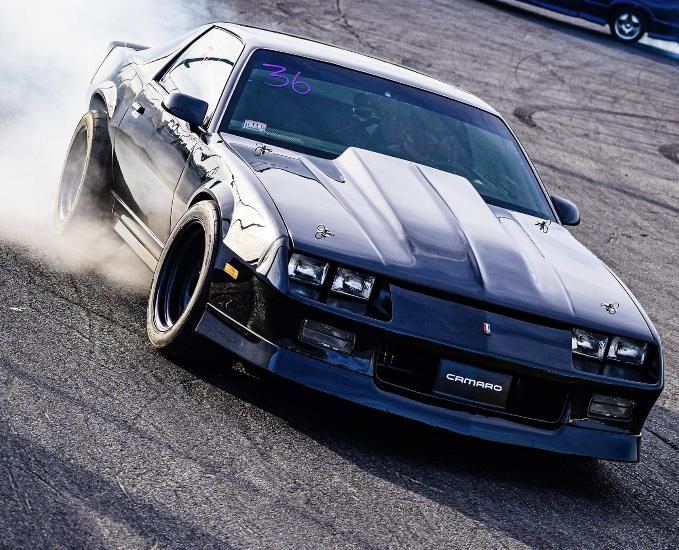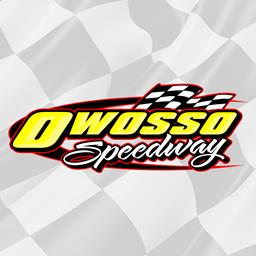 ---
Saturday 9/16 2023 $5000 to win spectator drag rules
2023 Owosso Speedway $5000 to win SPECTATOR DRAG RULES
Registration Fee is $100. Includes the drivers pit pass. Cars must be registered with DMV. You must provide
registration. No motorcycles, atv, utvs. If more than 1 driver is racing the same car - each driver must register and pay
entry fee.
No dealer or repair plates.
Body must be street legal using STOCK chassis. No KIT cars.
Convertibles must have approved roll bar. High performance models of SUV's and trucks up to 1 Ton permitted.
Participants must have a valid driver's license and be at least 18 years of age.
*Helmets FULL FACE HELMET MUSY BE WORN WITH EYE PROTECTION.
Seat belts must be worn. Racing seat belt recommended.
Cars must have front & rear windows and side door windows in place. Interiors may not be stripped. No items maybe
left in cars that do not belong. No computers/laptops. No ballast or similar objects.
Truck beds must be clean before they arrive at the race track. Debris or items in bed will not be permitted. Trucks
removing debris on speedway property will be ejected from the event.
No NITROUS even if disconnected. NOS bottles NOT allowed, or car will not run. The track has the right to have
any equipment removed that gives an unfair advantage or deemed dangerous to race with.
All cars must be clean and in good appearance. The track has the right to refuse cars.
Cars must arrive NO LATER than ½ Hour before show starts. Do not wait until the last second to show up.
DRIVERS MUST ATTEND DRIVERS MEETING OR THEY WILL NOT BE ALLOWED TO COMPETE.
Depending on registrations a (1) time $200 loss buy back option may be implemented on race night. This will be dependent on the actual number of participants registered. An announcement will be made before any race is run.
The rules and/or regulations set forth herein are designed to provide for the orderly conduct of racing events and to
establish minimum acceptable requirements for such events, these rules shall govern the condition of all Owosso
Speedway events, and by participating in these events, and all participants are deemed to have complied with these
rules.
No express or implied warranty of safety shall result from publication of, or compliance with these rules and/or
regulations, they are intended as a guide for the conduct of the sport and are in no way a guarantee against injury, or
death to participants, spectators, or others.
By registering to participate and or participating Your participation HEREBY RELEASES, WAIVES, DISCHARGES
AND COVENANTS NOT TO SUE the promoters, participants, racing associations, sanctioning organizations or any
subdivision thereof, track operators, track owners, officials, car owners, drivers, pit crews, rescue personnel, any
persons in any RESTRICTED AREA, promoters, sponsors, manufacturers, suppliers, advertisers, owners and lessees
of premises used to conduct the EVENT(S), premises and event inspectors, surveyors, underwriters, consultants and
others who give recommendations, directions, or instructions or engage in risk evaluation or loss control activities
regarding the premises or EVENT(S) and each of them, their directors, officers, agents and employees, all for the
purposes herein referred to as "Releasees", FROM ALL LIABILITY TO THE UNDERSIGNED, his personal
representatives, assigns, heirs, and next of kin FOR ANY AND ALL LOSS OR DAMAGE AND ANY CLAIM OR
DEMANDS THEREFOR ON ACCOUNT OF INJURY TO THE PERSON OR PROPERTY OR RESULTING IN DEATH
OF THE UNDERSIGNED ARISING OUT OF OR RELATED TO THE EVENT(S), WHETHER CAUSED BY THE
NEGLIGENCE OF THE RELEASEES OR OTHERWISE.
Your agreement to particiapate HEREBY AGREES TO INDEMNIFY AND SAVE AND HOLD HARMLESS the
Releasees and each of them FROM ANY LOSS, LIABILITY, DAMAGE, OR COST they may incur arising out of or
related to the EVENT(S), WHETHER CAUSED BY THE NEGLIGENCE OF THE RELEASEES OR OTHERWISE.
Back to News