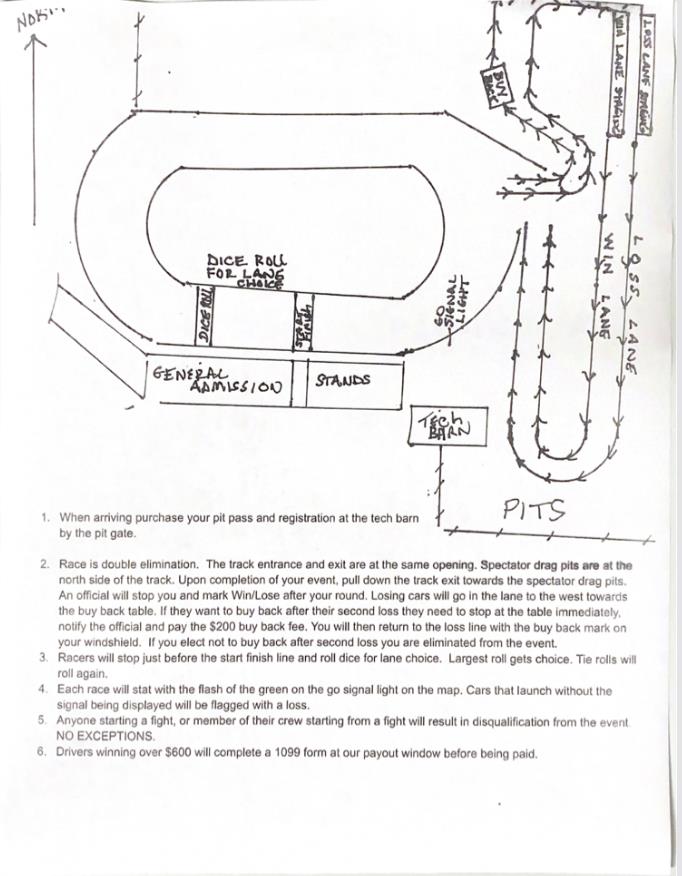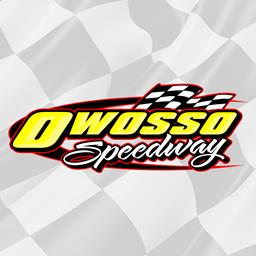 ---
Spectator Drags Format
When arriving purchase your pit pass and registration at the tech barn office
by the pit gate.
You must arrive early to be processed. Cutoff time is 1/2 hour prior to event. Drivers arriving after that point will not be entered.

You must attend drivers meeting prior to competing for final instructions or updates.

Racers will stop just before the start finish line and roll dice for lane choice. Largest roll gets choice. Tie rolls will roll again.

Each race will start with the flash of the green on the go signal light on the map. (safety lights on crash wall catch fence) Cars that launch without the signal being displayed will be flagged with a loss.
5.. Race is double elimination. The track entrance and exit are at the same opening. Spectator drag pits are at the north side of the track. Upon completion of your event, pull down the track exit towards the spectator drag pits. An official will stop you and mark Win/Lose after your round. Losing cars will go in the lane to the west towards the buy back table. If they want to buy back after their second loss they need to stop at the table immediately, notify the official and pay the $200 buy back fee. You will then return to the loss line with the buy back mark on your windshield. If you elect not to buy back after second loss you are eliminated from the event.
Anyone starting a fight, or member of their crew starting from a fight will result in disqualification from the event. NO EXCEPTIONS.

Drivers winning over $600 will complete a 1099 form at our payout window before being paid.
Back to News