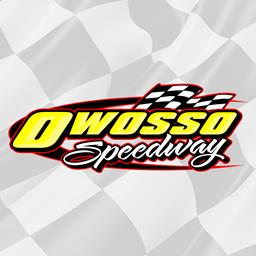 5/20/2023 - Owosso Speedway
Owosso, MI
$1800 to Win Late Model Sptsman! $1000 Pure Stocks & Trucks! $1500 Street Stocks! $850a $650b F.W.D
Debut of the $1800 to Win Late Model Sportsman! It's also MARFC Night! Marfc card carrying fan club members get in absolutely free!
All fans will experience the thrill of high-speed racing!
From the moment you enter our facility, you'll be immersed in the sights, sounds, and smells of racing. The roar of the engines, the smell of burning rubber, and the thrill of victory will all come together to create an unforgettable experience.
Whether you're a seasoned racing fan or a newcomer to the sport, you'll find something to love at Owosso Speedway. With top drivers from around the Midwest competing for big prizes in categories like Late Models, Pure Stocks, and more, there's never a dull moment on the track.
And the best part? You can be a part of it all for just $14 at the front gate. If you're 20 and under, you get in for free! Plus, we have an open cooler policy, so you can bring your own refreshments & enjoy the race in style!
Pits Open

11:00 AM

Gates Open

5:00 PM

Hot Laps At

1:00 PM

Racing Starts

7:00 PM
Pure Stock
Sport Compact A & B feature
Street Stocks
Late Model Sportsman
Mini Wedges